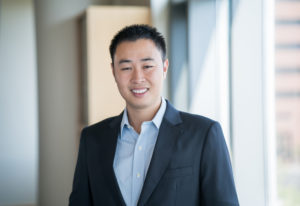 I build companies and online communities. I invest in public stocks. I teach and coach.
I was born in China. (Chinese translation of this page) And I grew up in the San Francisco Bay Area as a first generation immigrant.
Given my middle-class upbringing, I chose a very safe, very traditional way to start my career – at Goldman Sachs. (More context in: The privilege to take a risk)
Afterwards, I worked for 3 years at a hedge fund. After 20 years in the Bay Area, I moved to Boston in 2016 to pursue an MBA at MIT Sloan.
While at MIT, I co-founded DeepBench, which connects customers with experts on any topic in any industry.
In 2020, I transitioned away from the CEO role at DeepBench and moved to Los Angeles. (More context in: Learning to explore)
Professionally, I'm interested in 3 areas:
Building start-ups: I operate a start-up studio called Optionality Partners. I use my own capital and that of a few close friends to build businesses from scratch.
Investing in public companies: My most recent portfolio update + performance
Coaching and community building: I'm building Listening Gym – a peer-to-peer coaching community for ambitious professionals.
The reason for this site is three-fold:
I am on a lifelong journey to better understand how our world works.
In order to generate capital and perpetuate this quest, I plan to use what I learn by investing in existing businesses and starting new businesses.
It's no fun, and not to mention impossible to do this alone, and so I hope to find collaborators with intelligence, energy, and integrity to join me on this adventure.
I hope to find others who share my curiosity and excitement about business topics. I wish to create a network of peers interested in learning, working together, and helping one another.
Here is a list of my most popular articles. And here is an overview of my holistic approach to investing.
And I encourage you to subscribe to my monthly newsletter.
Contact
The best way to reach me is by emailing: yz@yishizuo.com