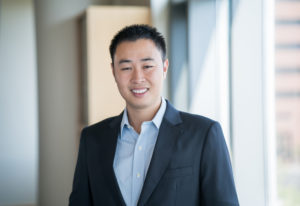 I am an entrepreneur and investor.
I was born in China, and I grew up in the San Francisco Bay Area. (Chinese translation of this page)
My first job out of college was as an investment banking analyst at Goldman Sachs in San Francisco. I worked for 3 years at a fundamental-value hedge fund thereafter. After 20 years in the Bay Area, I moved to Boston in 2016 to pursue an MBA at MIT Sloan.
While at MIT, I co-founded DeepBench. We connect customers with experts on any topic in any industry.
In 2020, I transitioned away from being the full-time CEO of DeepBench. And I started a start-up studio called Optionality Partners. I use my own capital and that of a few close friends to build businesses and invest in companies.
Currently, I live in Los Angeles.
My why
The reason for this site is three-fold:
I am on a lifelong journey to better understand how our world works.
In order to generate capital and perpetuate this quest, I plan to use what I learn by investing in existing businesses and starting new businesses.
It's no fun, and not to mention impossible to do this alone, and so I hope to find collaborators with intelligence, energy, and integrity to join me on this adventure.
I hope to find others who share my curiosity and excitement about business topics. I wish to create a network of peers interested in learning and working together.
For more information – check out these 3 articles
And here is a list of my most popular articles.
Whether you are a potential investor, collaborator, advisor, or simply a well-wisher, I thank you for reading this site and encourage you to subscribe to my monthly newsletter.
Contact
Want to discuss something I've written?
Have an idea for an investment opportunity, a new product, or simply a new topic?
Any suggestions for this site?
I am always glad to hear your perspective on the above and more! (I try to respond to all personalized messages that I receive.)
The best way to reach me is by emailing: yz@yishizuo.com