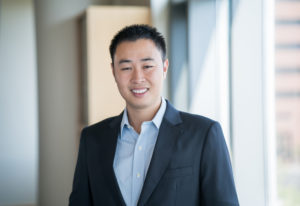 I am an entrepreneur and investor.
I was born in China. (Chinese translation of this page) And I grew up in the San Francisco Bay Area as a first generation immigrant.
Given my middle-class upbringing, I chose a very safe, very traditional way to start my career – at Goldman Sachs. (More context in: The privilege to take a risk)
Afterwards, I worked for 3 years at a fundamental-value hedge fund. After 20 years in the Bay Area, I moved to Boston in 2016 to pursue an MBA at MIT Sloan.
While at MIT, I co-founded DeepBench. We connect customers with experts on any topic in any industry.
I now operate a start-up studio called Optionality Partners. I use my own capital and that of a few close friends to build businesses and invest in companies.
My hobbies include reading, writing, and playing poker.
Currently, I live in Los Angeles.
My why
The reason for this site is three-fold:
I am on a lifelong journey to better understand how our world works.
In order to generate capital and perpetuate this quest, I plan to use what I learn by investing in existing businesses and starting new businesses.
It's no fun, and not to mention impossible to do this alone, and so I hope to find collaborators with intelligence, energy, and integrity to join me on this adventure.
I hope to find others who share my curiosity and excitement about business topics. I wish to create a network of peers interested in learning and working together.
For more information – check out these 3 articles
And here is a list of my most popular articles.
Whether you are a potential investor, collaborator, advisor, or simply a well-wisher, I thank you for reading this site and encourage you to subscribe to my monthly newsletter.
Contact
Want to discuss something I've written?
Have an idea for an investment opportunity, a new product, or simply a new topic?
Any suggestions for this site?
I am always glad to hear your perspective on the above and more! (I try to respond to all personalized messages that I receive.)
The best way to reach me is by emailing: yz@yishizuo.com