GameStop can become the physical gateway to various virtual worlds. And this is a TRILLION-dollar opportunity.
As insane as the GameStop story has been, I think there could be long-term value here.
This is my strategic vision for unlocking that long-term value, written as if I were on the management team.
Choose the right battle
Over the decades, GameStop built our competitive advantage around economies of scale and distribution. However, distribution is no longer our core advantage when the product can be delivered instantly to people's living rooms by the manufacturer.
Over time, more users will go digital-only. And the video game publishers and the platform companies will own that in-home customer relationship.
Simply put: our traditional business model is unviable over the long-run.
And that is okay! Let the different publishers and various platforms compete against each other. Take-home distribution is an ultimately unwinnable battle that we do not need to fight.
Let's choose to fight somewhere where GameStop has a unique, unfair advantage: physical, social discovery.
Focus on physical, social discovery
People like playing with new toys. We also like socializing in person.
Even better, we love socializing while enjoying new experiences.
There is enormous value in becoming the go-to place where people discover and experience new video games in a social setting. This is where we should focus.
No one else has GameStop's brand, and our name recognition has increased considerably given current events. Our customer and partner relationships are valuable. We understand the combination of games, gamers, and commercial real estate better than anyone else.
5 million people already pay us a $15 annual subscription fee for our PowerUp Rewards product. Let's ramp that up. Let's add more value to the customer that allows us to charge higher membership fees.
We should expand our live events. The world has awakened to the popularity of Esports. GameStop can be a social club where amateurs mingle with celebrity gamers and everyone in between.
We can sell sponsorships, license data, charge customers to play or watch, and more.
The best part is, this approach is inherently future-proof. It works with EVERY kind of video game — even the free-to-play ones and the mobile ones. And why stop at video games? What about board games, virtual reality, and any current & future type of play?
No one is doing this – because it is hard. But if anyone is going to try, GameStop has the best chance to succeed. There is no contender with a better market position. We already have all the resources required, and we just need to capitalize on it.
What GameStop could become: a connector of Metaverses
Gaming is a $150 billion industry growing rapidly at 12.9%, more than 4x global GDP. Today, the big winners in this industry have been software — centered around social interactions and / or discovery such as Twitch ($15 billion current valuation), Discord ($7 billion), Steam ($10 billion), Fortnite ($17 billion), and Roblox ($30 billion)
There is a term in the gaming ecosystem called the Metaverse. It's a grander way of saying "virtual universe". If the Metaverse framework is accurate, it implies that some of these gaming platforms can be worth trillions. After all, global GDP is approaching $100 trillion. It doesn't require a big leap to imagine the world spending 1-2% of our time & money in the Metaverse.
Players need to enter the Metaverse from somewhere in the real, physical world. Yes, they will often do so from home, but if I am right about human nature, they will also do it occasionally in a public, social setting.
GameStop can become the public, social entry point to various Metaverses. We can become the physical real-world location where these virtual worlds converge — the super-connective tissue that allows users to discover and travel across these Metaverses.
In short: our company can be a connector of worlds. What an opportunity!
So what should we do next?
First, the obvious step: sell equity and raise some cash.
Our stock is at an all-time high. Let's pull an Elon Musk, increase our share count by 5% and raise a few hundred million dollars. This would have been hard to do before. At this valuation, our investors (and regulators) need a story they can believe — a vision for conquering the world, and now we have just that.
Let's use a chunk of any money raised for daring experiments. We can crowdsource ideas. And true to our brand identity, let's turn this process into a game. We'll reward people for the best ideas and generate virality.
Out of all the suggestions we receive, we can choose the best ideas that will help us realize our Metaverse ambitions. And let's run several experiments, concurrently but separately.
We can recruit entrepreneurial leaders. Let's give each leader a small budget and set milestones. We'll incentivize them properly. If they hit their milestones, they unlock more capital.
Our moral mandate: go big or go home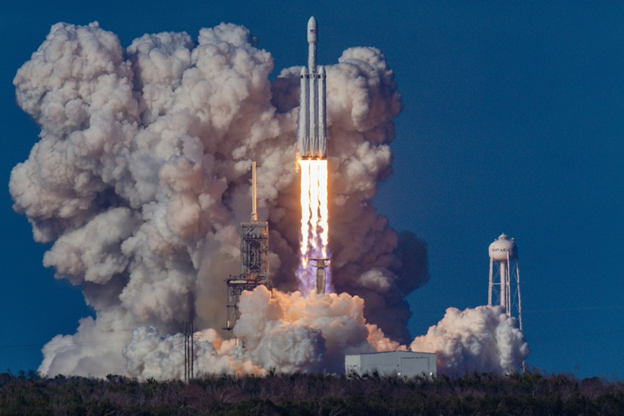 We have the world's attention. Millions of people just bought GameStop stock for the first time — including half of all Robinhood users.
My hunch is that a good chunk of those people bought our stock because they want to feel like they are a part of something bigger.
Anecdotally, I have several friends, normal working professionals — who bought a few shares of GameStop just for fun. And I think, "Good for them — life should be fun!"
Let's turn all of our newfound shareholders into recurring customers. Let's create a referral program, solicit their feedback, and build a relationship.
No one has ever tried to convert shareholders into customers at this scale. Because no one has ever had the chance.
We weren't in a position to make big, risky bets before. But this is a once in a lifetime opportunity. And in truth, we have little to lose. The alternative is to follow the path of JCPenney, Sears, and Blockbuster.
Finally, we do answer to our shareholders — even if they are anonymous Redditors, they deserve our attention and respect. Our current financial system restricts the average Joe from making small investments in venture capital funds. And I wonder, "Should that really be the case?".
Let's give the people what they want.
From now on, we should think of GameStop as a $20 billion, publicly-traded venture capital fund focused solely on the gaming sector. At this valuation, we have a moral mandate from our limited partners to shoot for the Metaverse. So let's go big or go home!
I'm an entrepreneur and former professional stock investor. This is not investment advice. I have no shares in GameStop and have no intention to invest in GameStop (unless perhaps, they adopt my suggestions). Contact me at yz@yishizuo.com. I respond to all thoughtful messages.