I write to explore my own thoughts. It's a creative outlet.
Some of my most enjoyable-to-write articles were about niche, eclectic topics that have received very few clicks:
While I'm happy to write whatever catches my fancy, I also care about maximizing my long-term impact.
How should we measure the impact of our writing?
Good question – let's think about it.
Measuring impact – page views?
I want a bigger audience. I want more CLOUT. 
By that metric, my most successful article is something I wrote 2 years ago: Negotiating a new car purchase – a step-by-step guide
It received ten times the number of page views of my next most popular article. And I received quite a few DMs from people saying that they had used my tactics to great success.
Unfortunately, I can only hope that karma comes around, as I have not been able to receive or reinvest any of that benefit.
Therefore, page views – by itself – isn't a good metric for maximizing our long-term impact.
Let's move on.
Measuring impact – new friends? 
I wrote an article about poker when I first started playing regularly in 2019.
A more experienced poker-playing friend stumbled across that article. He essentially told me that I sucked at poker. 😳
Bruised ego aside, the important thing is that 90% of my newer social circles have developed as a direct result of that friend reading that article.
Writing will serendipitously attract people with similar interests. So it makes sense to write about things that we want more of in life.
Since that aforementioned article, poker has become a major hobby of mine. I've combined it with work, i.e. the creation of Modern Club (A social poker community of entrepreneurs and those who support us.)
Writing takes time and focused attention. I will continue to grow the Modern Club ecosystem, but I am mindful of how much time I spend on this aspect of my life.
Ultimately, writing about interest alone isn't good enough, we need to be more thoughtful.
Measuring impact – deeper connections?
Two of the most emotionally impactful articles I've written are:
These articles required vulnerability to write. They've helped me understand myself.
This style of writing has helped me connect with others in remarkable ways – not only online, but also in person.
Having put in the work to explore these topics in advance, I now find in-person conversations more rewarding.
Whether it's at a large party with strangers, a small group setting with close friends, or a 1-on-1 date, I find that I can get to the good stuff beneath the surface more effortlessly.
Writing is a great filtering mechanism.
It allows us to more quickly recognize and filter for others who are able and willing to have deep, meaningful conversations. And it allows us to accelerate the process of building rapport and trust.
Measuring impact – business opportunities?
Beyond the personal growth and connections that have evolved from my writing, I've experienced serendipitous professional benefits too.
I've explored various start-up projects & short-term gigs over the past 2 years. Along the way, I have asked for and received help from countless friends (thank you! 🙏🙏)
One particularly helpful friend was a business school classmate who had followed my writing over the years. Several of my articles resonated with her and helped us stay connected.
Earlier this year, after one of my asks for help, this friend put me in touch with my co-founder for Bueno. We are a start-up studio (sometimes called venture builder / incubator). We work with partners to build start-ups at the idea stage.
Without our friend's help, and without our writing, it is unlikely that this unique opportunity would have arisen. 
Concluding thoughts
The past couple of years have been a meandering journey for me. And it feels like an incoherent story from the inside.
On one hand, I feel embarrassed each time I take a step toward something, tell people about it, and then pivot.
On the other hand, I've come to realize that the rest of the world doesn't care about us.
That may sound sad, but it's actually great. Because everyone else is so engrossed in their own lives and their own problems, we have the freedom to live our own authentic lives.
To that extent, I'll wrap this article up with an analogy.
I feel like I'm building a house when I write.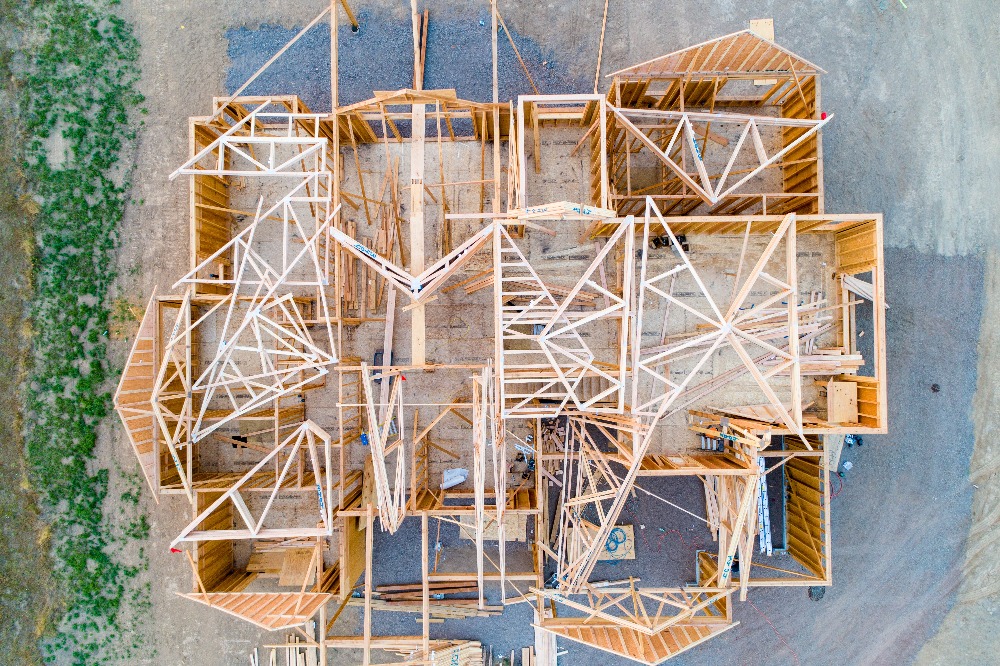 We've built a strong structure at the core of this house – best-in-class concrete foundation and steel load-bearing columns.
This is akin to building a foundational understanding of self. We can always re-do a column, add a new section, or build a new floor – but we have a solid core to start from.
But the house also remains under permanent construction.
Each new article is a new window into our world. Sometimes it's a new door, or a new chimney. Sometimes we'll build a new room or a whole new floor.
This house is big. There are infinite stories and infinite rooms. But you won't get lost. There is a cohesive pattern that ties everything together – stemming from that foundational core.
This house is open. All are welcome to visit. All are welcome to stay, play, and explore. Go ahead – grab a pillow, steal a sofa, or take a copy of the floor plan and make it your own. 
Welcome to our house, and please make yourself at home 🙂